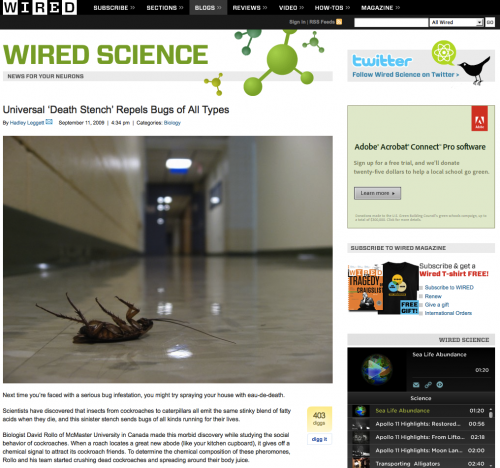 A photo I took in the halls of UMass Boston was featured in a _Wired Magazine _(well, on the website) in " Universal 'Death Stench' Repels Bugs of All Types".
Image: Flickr/bensheldon. Note: This photo was chosen from a disturbingly large volume of dead cockroach images on Flickr.
There is a tiny bit of controversy though: I was made aware the photo was being used when a good samaritan emailed the author saying Wired had not respected the Creative Commons Attribution–Non-Commercial
–Share-Alike license under which the image had been posted to Flickr. We're currently awaiting a response from the article's editor.